Epiville Department of Health
Alerts
Mission Statement
The Epiville Department of Health's mission is to ensure the health, safety, and high quality of life of all Epiville residents; to educate all residents about public health concerns; to provide citizens of all ages with needed services that are as appropriate and cost-effective as possible; and to strive for administrative efficiency. We are prepared, trained and equipped to monitor disease trends in Epiville and to provide the most appropriate and effective public health measures to counteract disease outbreaks. We work in close collaboration with the Mayor's Office on those issues.
Epiville Health Commissioner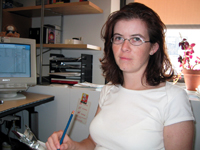 Name: Dr. Morissa Zapp
Appointed: June 1st, 2007
About Epiville
Our city is divided into five areas and its residents are served by the three hospitals (Epiville General Hospital, Star Hospital and Grace Hospital). Epiville County Hospital is one of the largest and best hospitals in our state, as well as an outstanding teaching and research tertiary care facility.