Porks-A-Lot Pig Farm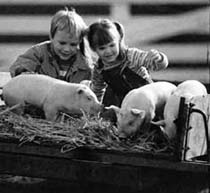 Kids just love those
Porks-A-Lot Pigs.

Featured Employee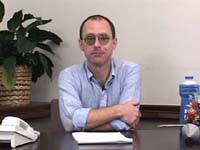 D. Herman Murtz
Facilities Leader

Porks-A-Lot is an independent, family-owned, and operated business. We supply "the other white meat" to retail supermarkets, grocery stores, and quality butcher shops throughout the Epiville area. We are founded on the simple principles of honesty, integrity, trust, and hard work and strive towards keeping a healthy and eco-friendly farm. Towards that end, we have partnered with SUPERCLEAN !™ Industries to develop state-of-the-art sanitizing techniques insuring that the highest quality pork makes it to your dinner table. A happy pig is a clean pig and a clean pig is a tasty pig!